Do not hesitate. Choose the MUG!
We are:
ranked 1st among medical schools in Poland
the 8th Polish university in general category (according to Perspektywy magazine ranking)
rated the 3rd in Poland in terms of research effectiveness and publications
the most international university in the Pomerania region
steadili gaining higher positions in both national and international rankings including CWTS Leiden Ranking and Academic, Ranking of World Universities (Shanghai), Best Global Universities Rankings (US NEWS) i World Federation for Medical Education and the Foundation for Advancement of International Medical Education and Research (WFME)
We provide:
education in all medical professions
a friendly space where foreign students can receive necessary help in facing numerous problems related to living in Poland, Gdańsk and starting their studies at our University – Welcome Point
We have:
the largest medical library in Pomorskie region
a modern teaching and clinical infrastructure – numerous simulation and multimedia labs, including the Medical Simulation Centre consisting of 21 simulation rooms, nursing skills simulation lab, physical examination simulation lab and dental simulation lab
a new Sports Centre with futsal, handball, basketball and volleyball pitches, as well as gymnasiums for aerobics, squash, Asian martial arts and wrestling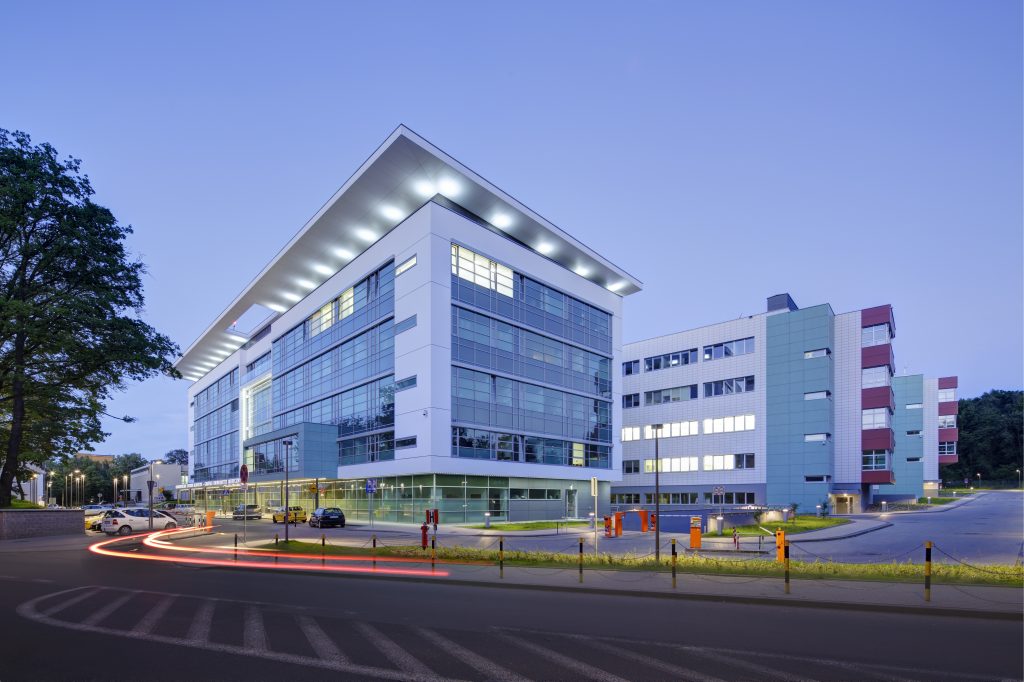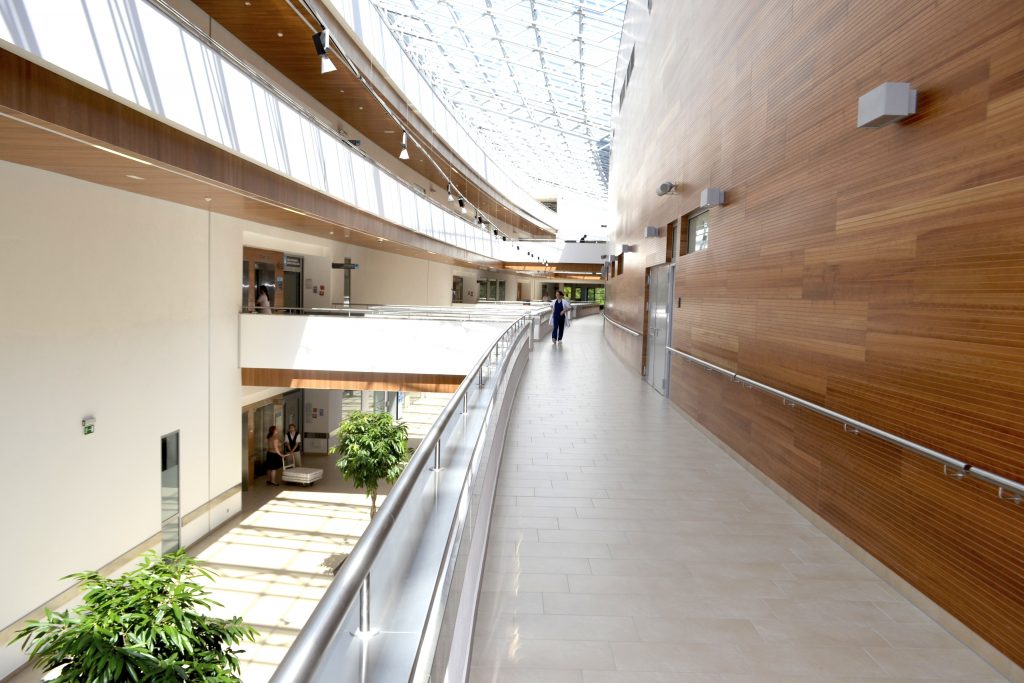 The Medical University of Gdańsk (MUG) is the largest medical university in northern Poland, located in one of the most beautiful cities in Europe. According to the 2021 higher education ranking of the Perspektywy Educational Foundation, the MUG is ranked 1st among the medical schools in the country and 8th among the top ten of the best Polish state universities. The Ministry of Science and Higher Education ranked the MUG's Faculty of Medicine, the Faculty of Health Sciences with grades A, and the Faculty of Pharmacy and Intercollegiate Faculty of Biotechnology UG & MUG with a grade A+. The Medical University of Gdańsk officially holds the status of a research university. It is 1 of 10 universities in Poland and the only medical university that was awarded a place in this prestigious group.
It is a modern academic centre which has been providing high quality education in all medical professions and conducting world-class scientific research for over 75 years. The highly trained academic staff and constantly modernised infrastructure, along with the latest generation of diagnostic tools, are all constituents of excellent conditions for strengthening our organisation's position as a research university on national and international levels. This development is a success because it has been based on values that we consider essential – humanism, professionalism, proactivity, partnership and common good.
The MUG educates more than 6000 undergraduate and postgraduate students at 4 Faculties: Faculty of Health Sciences, Faculty of Medicine, Faculty of Pharmacy and the Intercollegiate Faculty of Biotechnology. The MUG offers a Premedical Course, uniform M.D. Programme, Pharmacy Programme, Nursing Programme which are taught fully in English. International students constitute more than 16% of the MUG's students and represent more than half of all international students in Gdańsk. Most of them come from Sweden, Norway, India, the Kingdom of Saudi Arabia, Canada, the UK, the USA, Iraq, Germany and Spain.
The University constantly improves its clinical and teaching facilities. In the end of 2011 the University Clinical Centre has been successfully modernised. Our main hospital – the Invasive Medicine Centre (IMC) is one of the most modern hospitals in Europe. The MUG's new investment – the Non-Invasive Medicine Centre (NIMC) together with the IMC is the one of the largest and most modern hospital complexes in Poland. Obstetrics, Neonatology, Gynaecology, Oncologic Gynaecology and Endocrinology, Nephrology, Transplantation and Internal Diseases, Internal Diseases clinics, as well as 1st and 2nd Cardiology Clinics, are spread over six floors of the hospital complex.
Thanks to the funds provided to the MUG by the Foundation for Polish Science as part of the International Research Agenda programme (Międzynarodowe Agendy Badawcze – MAB), a research centre has been established which specialises in research on genetic aberrations acquired as a risk factor for cancer and other diseases. Leaders of the project entitled Mutations acquired during lifetime that lead to increased risk for human disease, with focus on cancer (acronym 3P-Medicine – Preventive, Personalised, Precision) are Prof. Arkadiusz Piotrowski from the Department of Biology and Pharmaceutical Botany and Prof. Jan Dumański from the Department of Immunology, Genetics and Pathology at the University of Uppsala. The dormitories are situated on campus, in close proximity to the classroom buildings. The campus consists of four dormitories with space for 1000 students, the student club Medyk, a grocery shop and a stationary photocopy point. There is also a canteen, which offers meals at student-friendly prices. All the dormitories are connected to fast and efficient broadband.
The MUG students improve their practical skills in modern simulation and multimedia labs such as the Medical Simulation Centre (21 simulation rooms), Nursing Skills Laboratory, Patient Simulation Laboratory, and Dental Simulation Laboratory. In addition, they have a Training Pharmacy at the Faculty of Pharmacy at their disposal.
Modern Sports Centre with futsal, handball, basketball and volleyball pitches, as well as gymnasiums for aerobics, squash, Asian martial arts and wrestling, along with a modernised Main Library are all at the University's disposal.